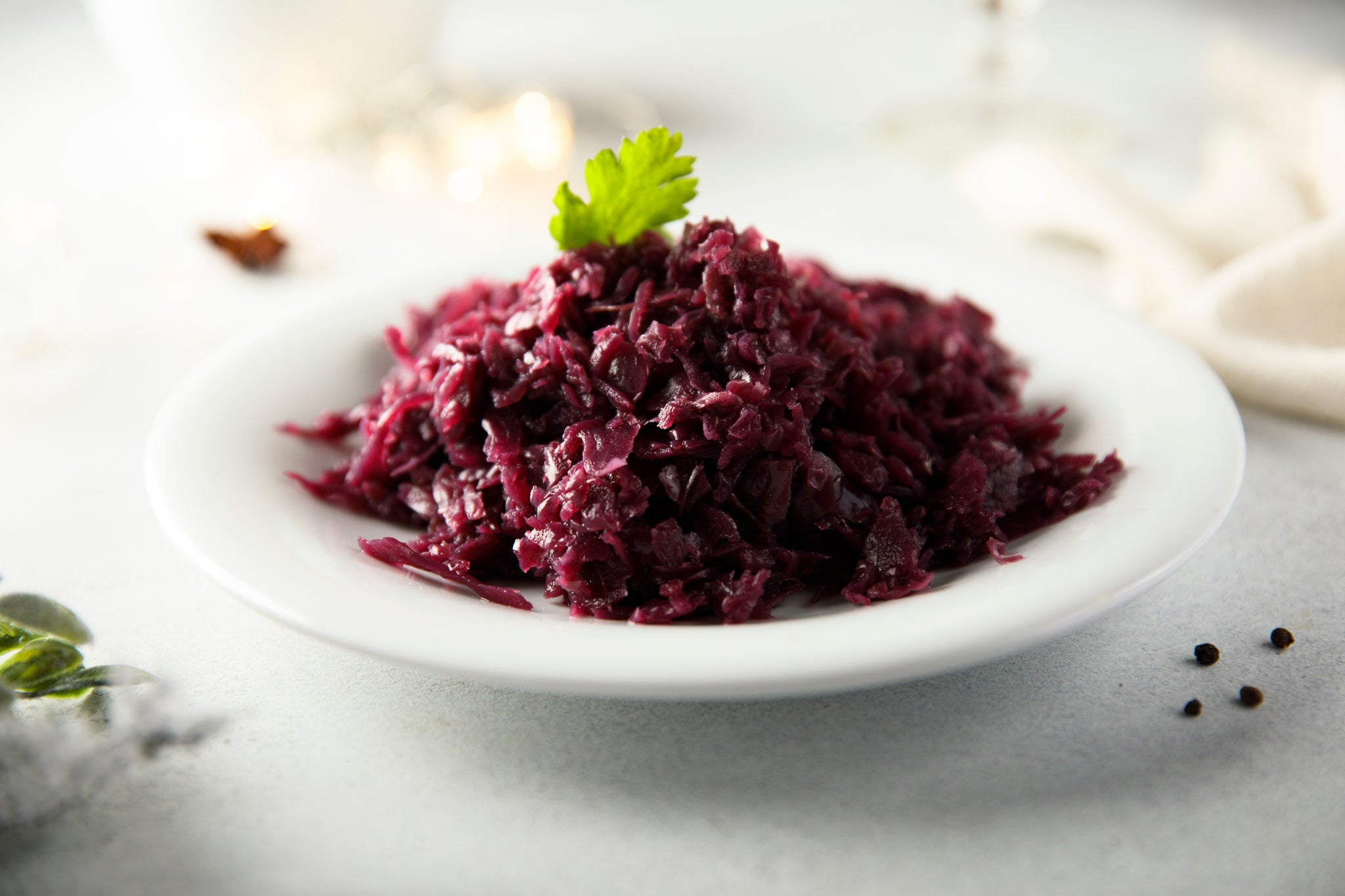 Braised Red Cabbage with Apple, Honey and Cider Sauce
Ingredients
Small red cabbage, finely chopped

Red onion, finely chopped

200ml water

Olive oil

1 tbsp of butter

Handful of sultanas

Salt and pepper, to season
Method
Heat a saucepan and add a glug of olive oil and your butter (using butter makes your cabbage super rich, but adding oil means that it won't burn!

Add your onions and allow them to sweat for a few minutes until translucent.

Add your cabbage and mix well. Cook for a couple of minutes.

Add your water (you can also use vegetable or chicken stock if you have any lying around) and cover the cabbage with a lid. Cook your cabbage for 20-25 minutes, stirring every so often, until the cabbage is cooked through and all the water has evaporated.

Once your cabbage is cooked, season it really well with lots of pepper and some salt. Add your sultanas and a couple of tablespoons of The Cherry Tree Apple with Honey & Cider Sauce. Voilà!
Tip: This is a perfect winter warmer alongside something really meaty like duck, venison or alternatively a nut roast!