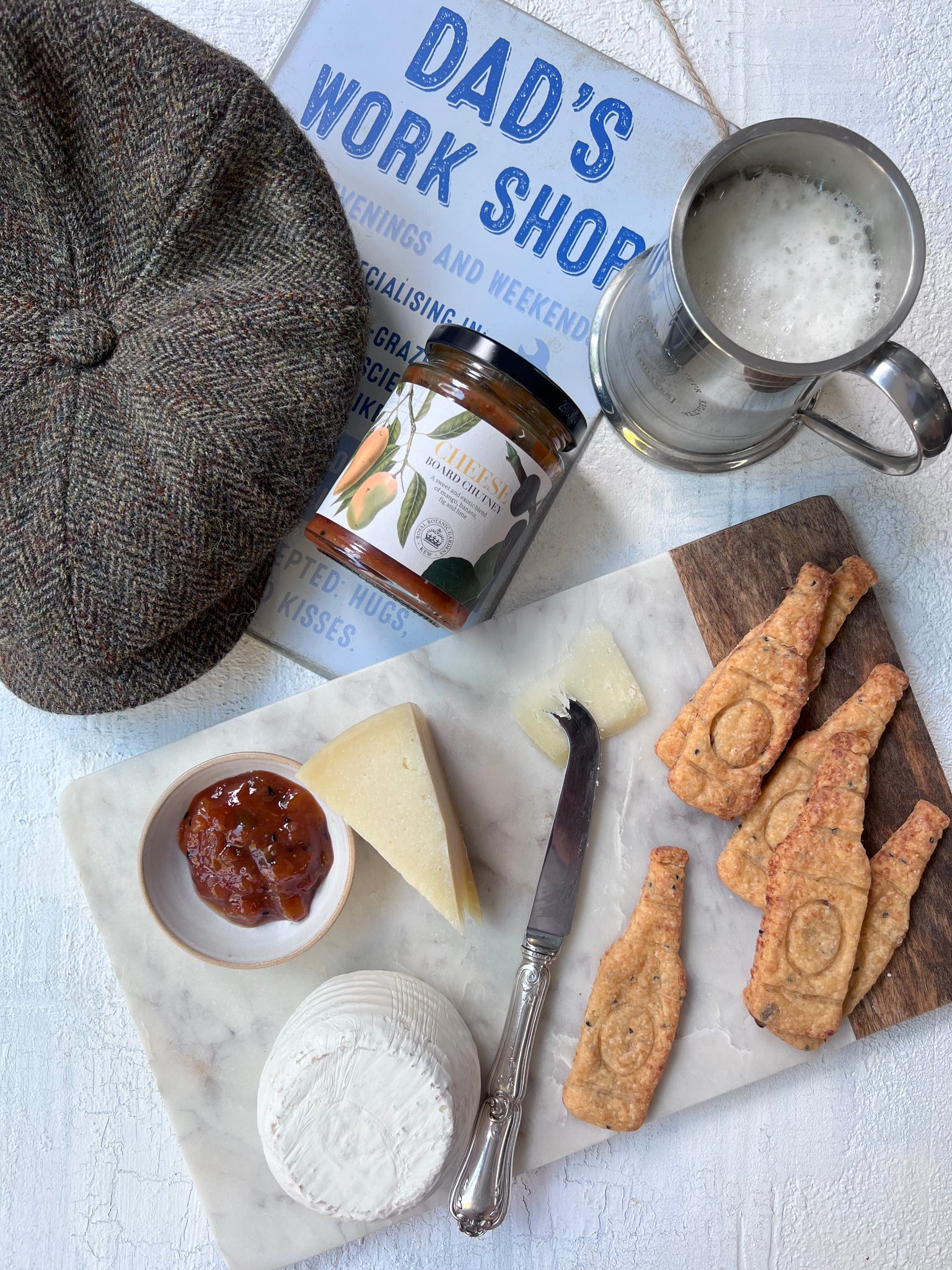 Cheddar & Cheese Board Chutney Biscuits
Ingredients
220g cheese (cheddar and Parmesan-style), finely grated

230g unsalted butter

250g plain flour

2 tbsp Kew Cheese Board Chutney

1 tsp mustard powder

1 tsp fine sea salt

¼ tsp ground black pepper

1 tsp nigella seeds (optional)

Pastry cutters
Method
Place ingredients in a food processor and blitz until starting to combine.

Turn out onto a clean surface and gently shape into a ball. Cover with film wrap and refrigerate for 2 hours.

Preheat oven to 200ºC/180ºC fan.

Roll out dough on a well-floured surface to a 5 mm thickness, cut out shapes and place on lined baking tray.

Bake for 13-15 minutes, until golden and crisp.

Remove from the oven and allow to cool on the tray.

Serve with cheese and extra chutney.