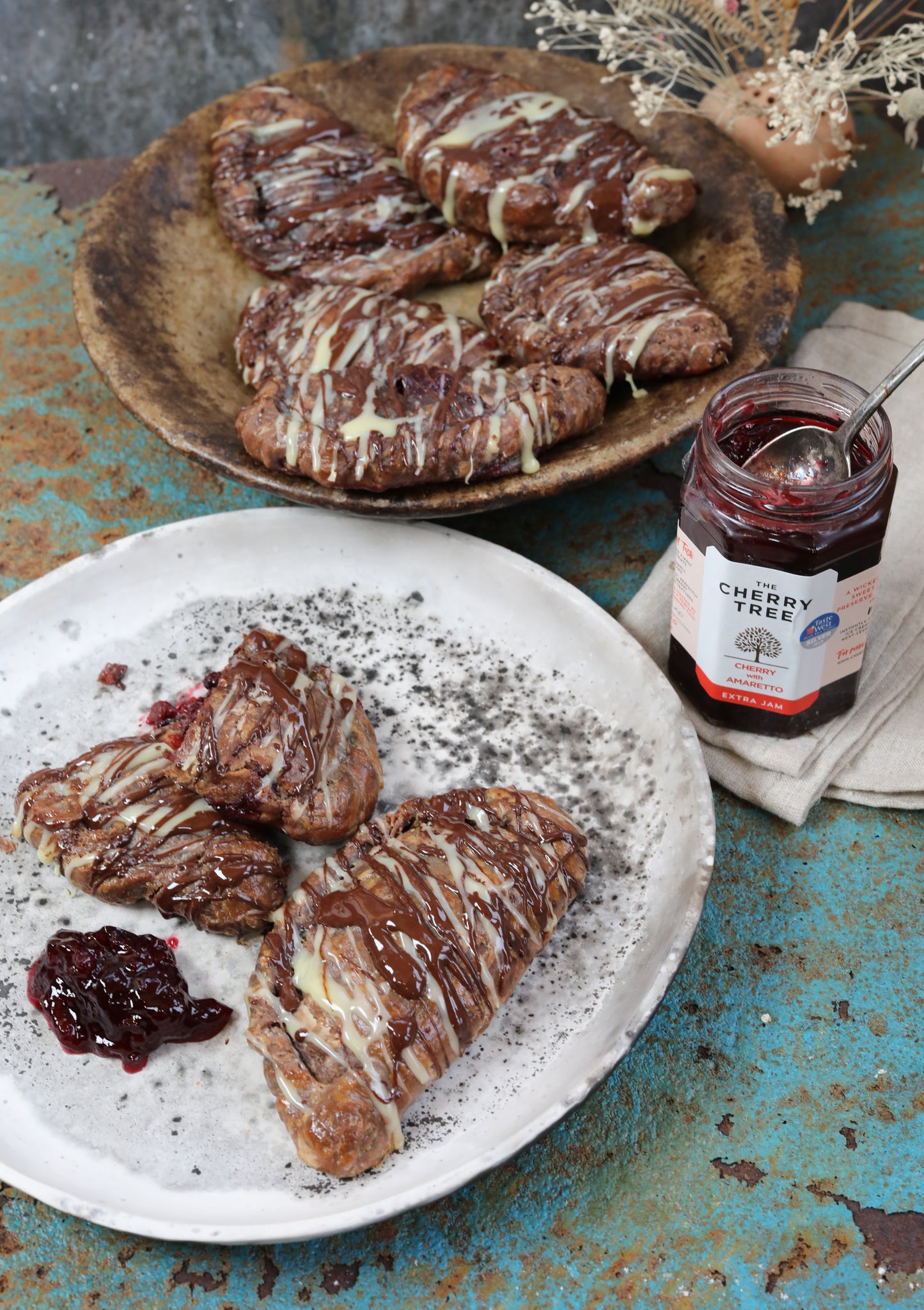 Ingredients
For the pastry
400g Cotswold plain flour

200g unsalted butter

2 tbsp cocoa powder

1 tbsp icing sugar

Water
For the filling
50g flaked toasted almonds

150g frozen berries
To finish
100g Montezuma's 70% dark chocolate buttons

100g Montezuma's white chocolate buttons
Method
Make a shortcrust pastry by blitzing cold butter, cocoa powder, icing sugar and plain flour until you have a breadcrumb texture. Then gradually add in cold water until you have a lovely pastry dough. Add a little water at a time and try not to over mix the pastry for a lovely short texture. Cover and leave to rest for 1-2 hours in the fridge.

Mix your Cherry Tree filling in a large bowl and then roll out your pastry on a floured surface. Cut 8 small rounds of pastry the size of a side plate. Place a small dollop of filling in the centre of each and then fold over to seal. Either close the edges together with a fork or crimp like a Cornish pasty to seal.

Brush with a beaten egg to glaze. Bake in a preheated at 180˚C for 25-30 mins.

While the pasties bake, melt both your dark and white chocolate over a bain-marie and drizzle to decorate the pasties while they cool on a wire rack.