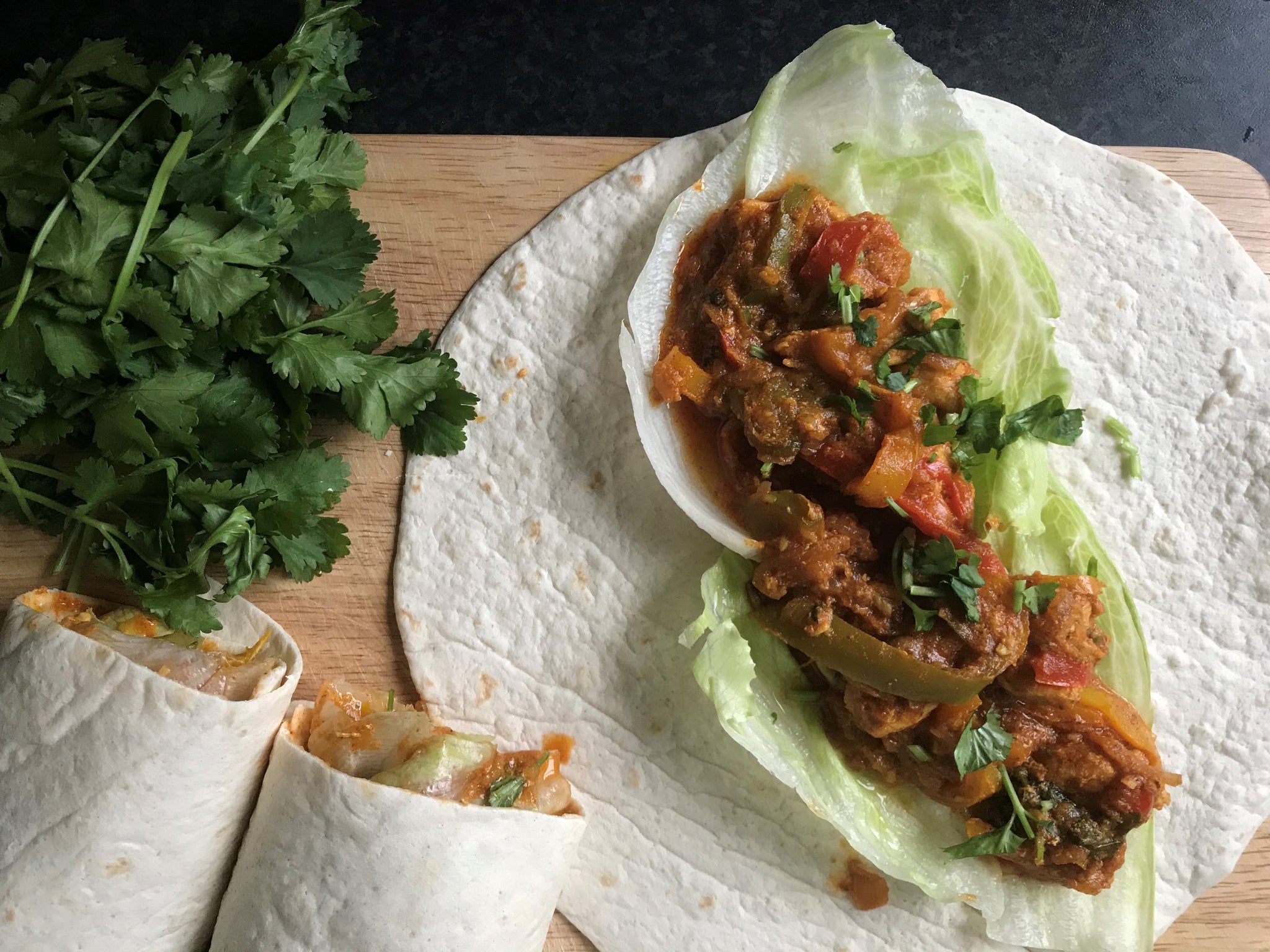 Ingredients
2 chicken breast cut into strips

2 bell peppers cut into strips

1 tsp garlic paste

1 tsp of ginger paste

2 onions sliced

1 tbsp of The Cherry Tree Green Chilli, Coriander & Mint Chutney

1 tsp chilli powder

1/4 tsp of turmeric

1 tsp of mixed curry powder

2 tsp of tomato purée

Lettuce optional

Tortilla wraps

Oil

Salt to taste
Method
Heat up oil in a pan.

Add the ginger and garlic pastes and fry till golden. Keep stirring.

Add the onions and stir. Cook for a few minutes.

Season with salt and stir. Allow to cook till soft.

Once soft, mash the onions to form a paste add in the spices, tomato paste and The Cherry Tree Green Chilli, Coriander & Mint Chutney and leave to cook for a few minutes.

Add in the peppers and the chicken. Stir and cook for a few minutes.

Add in 1/2 cup of water and cook till most of the moisture has evaporated.

Leave to cool. Warm up tortillas and layer on the salad and the filling.

Fold the sides and wrap it over. Slice down the middle and serve.