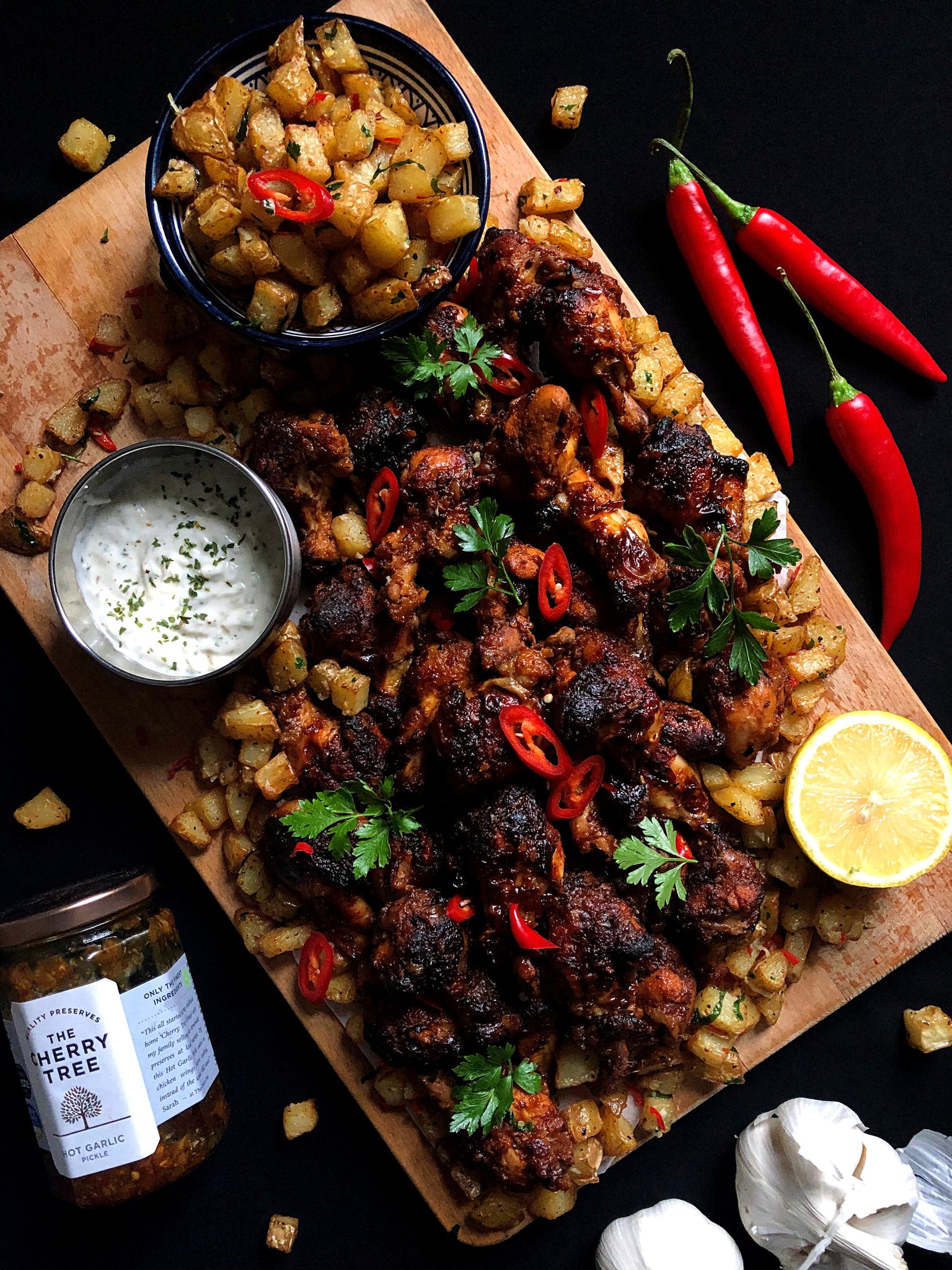 Chilli Garlic Chicken Wings
Ingredients
3kg chicken wings

5 minced garlic cloves

½ red chilli finely chopped

1 jar of The Cherry Tree Hot Garlic Pickle

1 tsp chilli powder

1 tsp chilli flakes

1 tsp onion granules

½ tsp mustard seeds

Juice of 1 small lemon

2 tsp tomato purée

Salt and pepper

Tomato ketchup
Method
In a large non-stick pan heat some olive oil then add the minced garlic and chopped chilli. Cook until the garlic starts to brown.

Add the chilli powder, chilli flakes, onion granules and mustard seeds, cook for 1 minute, then add the tomato purée and mix well.

Pour in 1 jar of The Cherry Tree Hot Garlic Pickle once mixed with the other spices add the juice of 1 lemon and salt and pepper to taste.

Once the marinade has cooled then use to coat the chicken wings.

Bake the wings in a large tray in a fan oven at 200°C on the middle shelf, uncovered for 30 minutes. Then flip the wings over and cook another 20-30 until browned all over.

Once cooked pour the chicken wings and sauce into a large non-stick pan and fry on a high heat to reduce the liquid and coat all the chicken in the sauce. Add a squirt of ketchup and squeeze of lemon juice towards the end to freshen up the sauce.