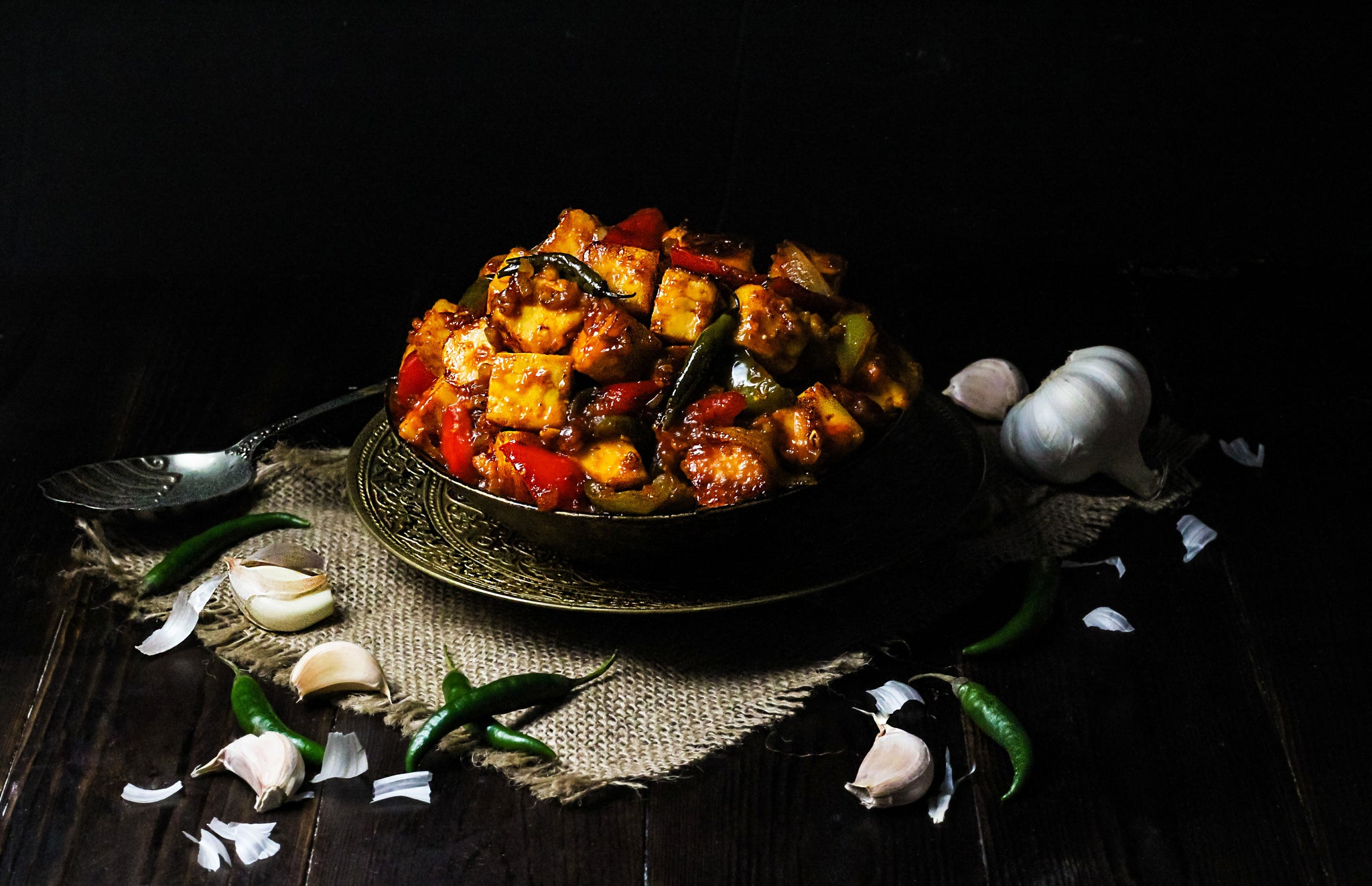 Ingredients
500g Paneer, cut into cubes

2 tbsp vegetable oil

1 tsp ginger paste

2 tsp garlic paste

2 – 4 green chillies, slit in half

1 medium onion, cut into bite-size pieces

½ green pepper, cut into bite-size pieces

½ red pepper, cut into bite-size pieces

½ cup (120g/125ml) The Cherry Tree Hot Garlic Pickle

1 tbsp tomato puree
Method
If using shop bought Paneer, soak for at least 10 minutes in slightly salted warm water (this will help Paneer to become soft).

Heat the oil in a large pan or wok, add the ginger and garlic pastes and cook for 2-3 minutes until it starts to catch some colour.

Add the green chillies and stir fry until they become slightly blistered.

Add the peppers and onions and stir fry until they start to slightly soften.

Drain the Paneer and add to the pan and cook on high heat stirring frequently until the Paneer pieces start to slightly brown on the edges.

Add The Cherry Tree Hot Garlic Pickle and tomato puree stirring to fully coat the Paneer pieces.

Lower the heat to medium and cover the pan, leave the Paneer to cook for approximately 5 – 8 minutes until soft, and you can see the oil slightly separating from the rest of the mixture.

Serve with naan bread, roti or steamed rice.