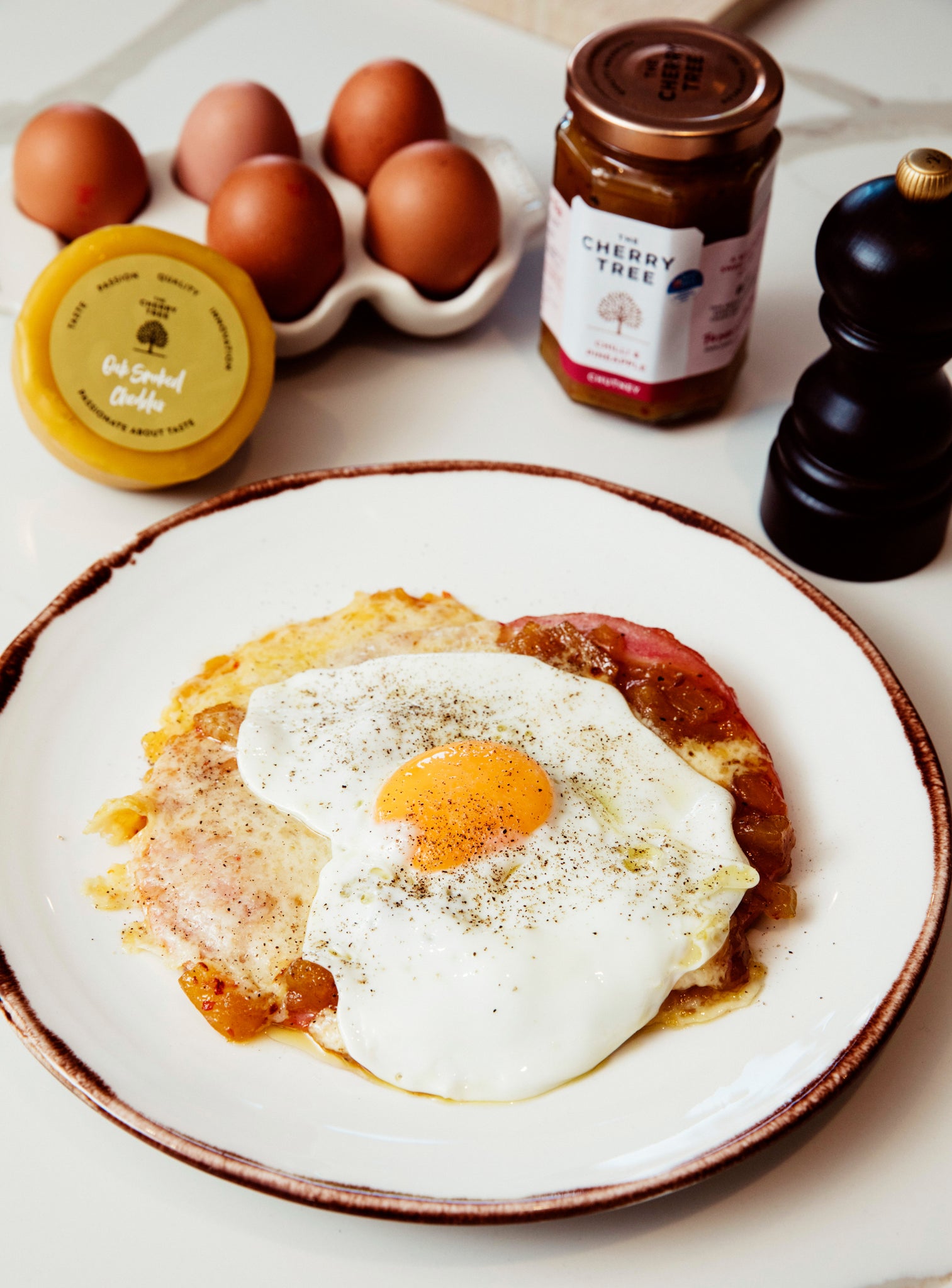 Grilled Gammon with Melted Oak Smoked Cheddar & Fried Egg
Method
Cover a grill pan in foil and lightly oil the gammon steaks. Place under the grill for a couple of minutes until lightly charred.

Turn the gammon steaks over and cover each one in a couple of tablespoons of The Cherry Tree Chilli and Pineapple Chutney. Add three slices of The Cherry Tree Oak Smoked Cheddar on top of the chutney.

Return the gammon steaks to the grill for another 3 minutes, until the cheese is golden and bubbling.

Whilst the cheese is melting, heat a frying pan. Add a generous glug of olive oil and fry both eggs until the egg is cooked through but the yolk is still golden and runny.
To serve
Place your gammon steaks on a plate, serve the fried egg on top and season generously with salt and pepper!