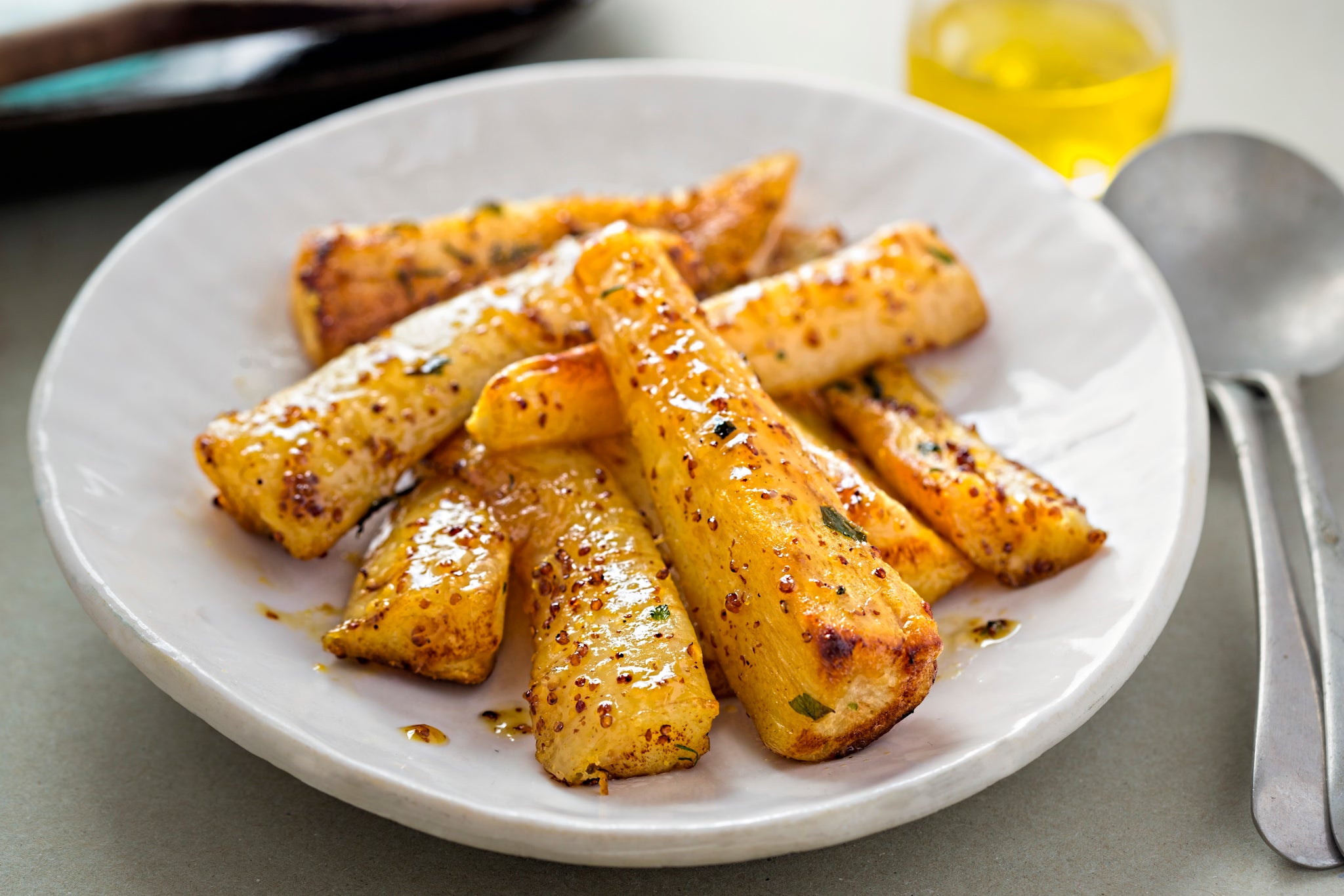 Honey & Ale Mustard Roasted Parsnips
Ingredients
4 parsnips

Olive oil

Salt and pepper

Drizzle of honey (optional)
Method
Preheat your oven to Gas Mark 5/190°C.

Peel and chop your parsnips into rounds or thin batons.

Place the parsnip into a baking tray and cover generously in olive oil.

Add a few spoonfuls of The Cherry Tree Wholegrain with Honey & Ale Mustard and mix well. Season with salt and pepper.

Roast for 45 minutes - 1 hour.

Remove from the oven. If you like them sticky you can add a swirl of honey and mix in well!
Serve your parsnips with a roast dinner, Christmas lunch or if you have leftovers why not blitz them with some vegetable stock and cream and make a delicious winter soup?!