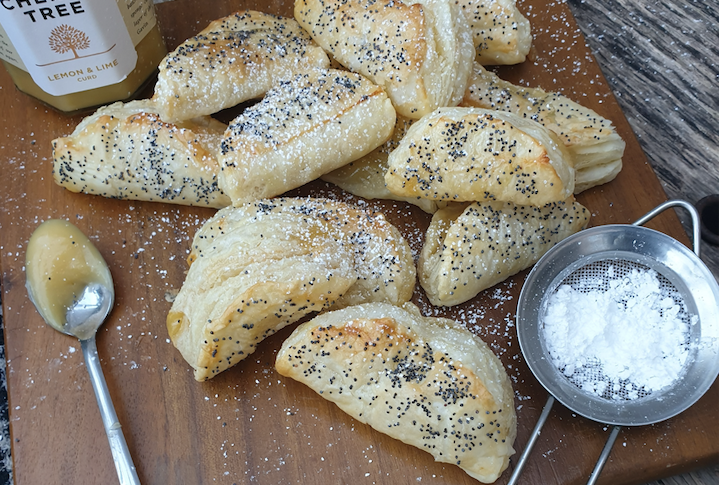 Lemon and Lime Curd Puffs
Ingredients
Pre-rolled puff pastry sheet 

1 egg for egg washing 

Poppy seeds 

Icing sugar for dusting 
Method
Roll out pastry and cut circles out using cookie cutters. 

Place 1 tsp of curd in middle and spread using back of spoon.

Using a brush, put egg wash on edges and seal into a semi-circle.

Egg wash and sprinkle with poppy seeds. 

Bake in the oven for 10-15 mins on gas mark 5-6. 

Once cooled, sprinkle with icing sugar and serve.