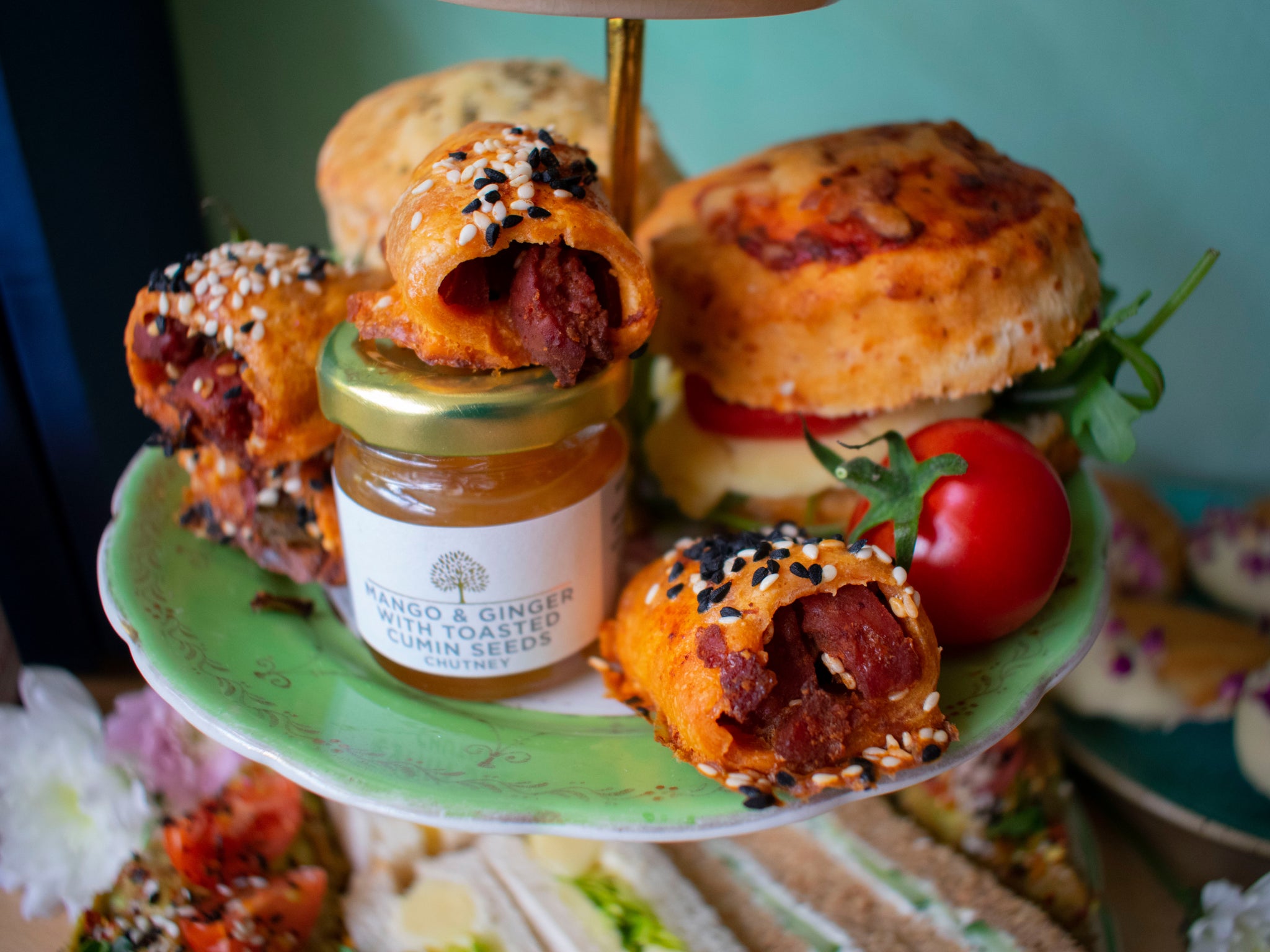 Mini Chorizo, Spicy Tomato & Caramelised Onion Sausage Rolls
Ingredients
12 rolls or 24 mini rolls
2 spring onions, sliced finely

1 tsp olive oil

200g of chorizo cooking sausages, chopped into small cubes

1 tbsp of smoked paprika powder

2 tsp of fennel seeds

320g puff pastry sheet/GF puff pastry sheet

1 egg, beaten with a fork

A scattering of black and white sesame seeds
Method
Preheat the oven to 200°C (180°C fan oven) Gas Mark 6. Soften the chopped spring onions in the oil and paprika in a small frying pan for a couple of minutes.

Next, add in the chorizo and cook to soften the mixture over a medium heat, around 5 minutes.

Unroll the pastry and spoon a few teaspoons of the chorizo and Spicy Tomato & Caramelised Onion mixture so it's running alongside the longer edge of the pastry strip. Fold over once and then tightly roll the chorizo meat mixture up inside the pastry. Use a sharp knife or scissors to cut down so it becomes a long log and then slice again horizontally into mini sausage rolls.

Repeat this until you have used up all your pastry. Use egg wash to coat each sausage roll and sprinkle on black and white sesame seeds.

Space them on a baking sheet and bake for 20-25 minutes until golden, crispy and cooked through.