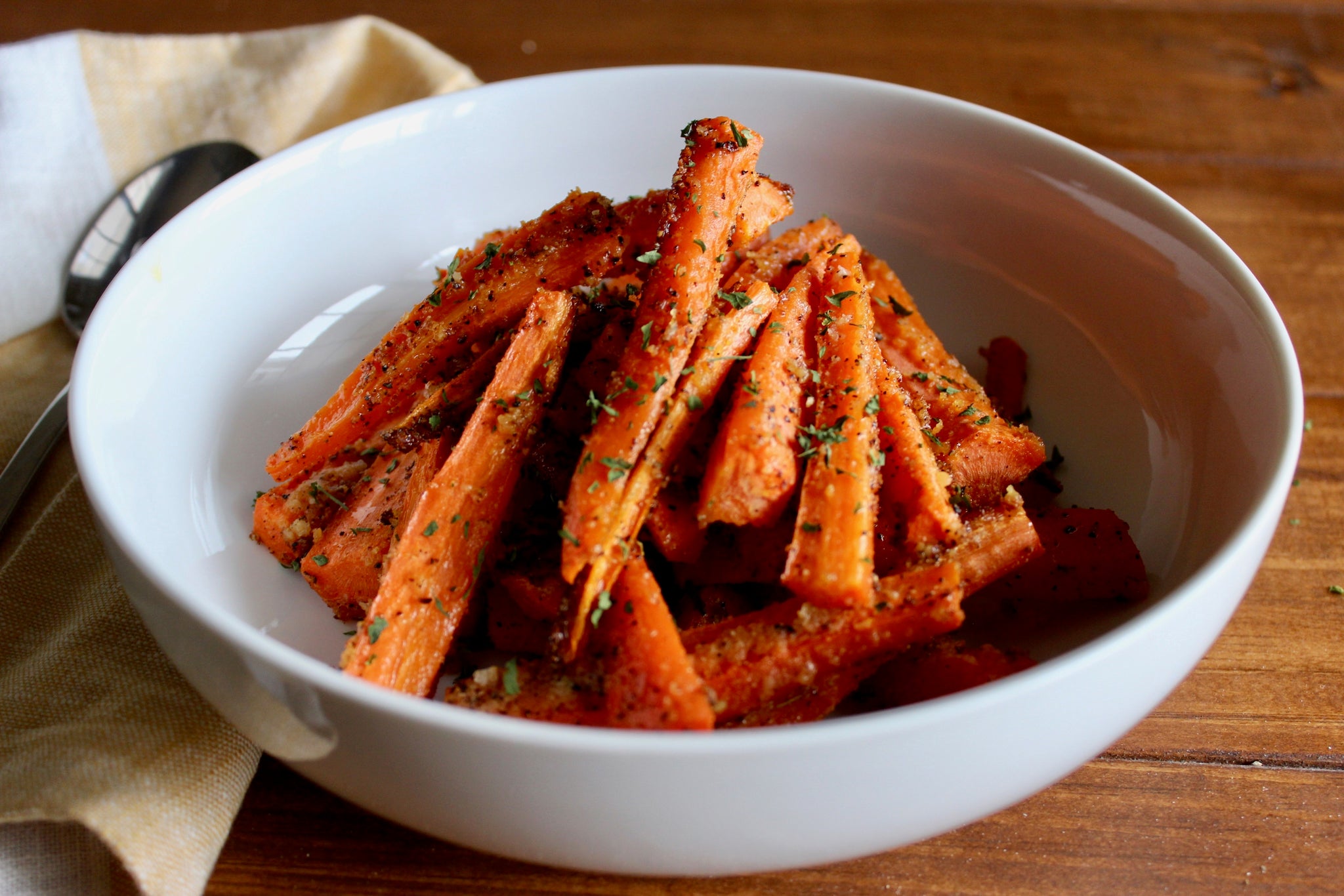 Roasted Sticky Carrots in Hot Garlic Pickle
Ingredients
800g carrots, or two per person

Olive oil

Black pepper, to serve
Method
Preheat your oven to 180°C

Peel and chop your carrots, either into rounds or batons.

Place your chopped carrots in a roasting tray and drizzle over a generous amount of olive oil – you don't want your carrots to stick.

Add several tablespoons of The Cherry Tree Hot Garlic Pickle so that all of the carrots are coated and mix well.

Roast the carrots for 30-40 minutes, until they are caramelised, sticky and cooked through.
Tip: For a midweek veggie meal, top couscous with these sticky carrots, some dollops of natural yoghurt, sprinkle with feta and drizzle with pomegranate molasses – perfect!