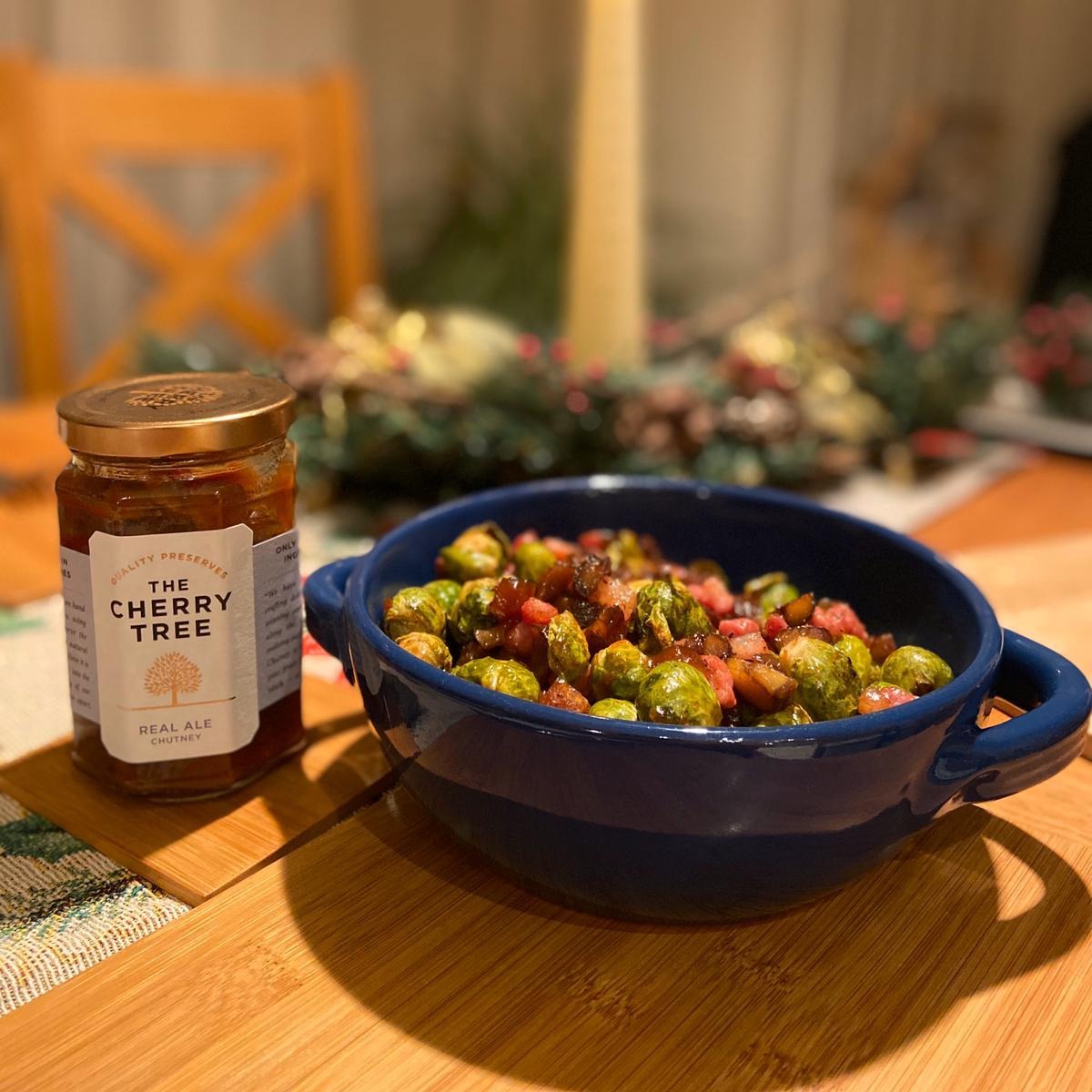 Sticky Brussels Sprouts with Ale Chutney, Chestnuts and Bacon
Ingredients
500g Brussels sprouts, trimmed

150g lardons

100g cooked chestnuts, chopped

Drizzle olive oil

Salt and pepper, to season
Method
Heat your oven to 400°F/200°C/Gas Mark 6.

Place the sprouts, bacon and chestnuts in a roasting tin. Drizzle with oil and season with salt and pepper.

Roast for 20 minutes until the Brussels sprouts begin to char and caramelise slightly. Remove from the oven.

Add The Cherry Tree Real Ale Chutney and mix through all of the sprouts, bacon and chestnuts.

Place it back in the oven and roast for a further 10 minutes so that the chutney sticks to the sprouts.
Serve alongside your Christmas dinner – if you're feeling extra brave why not try my Turkey Wellington?! Enjoy!