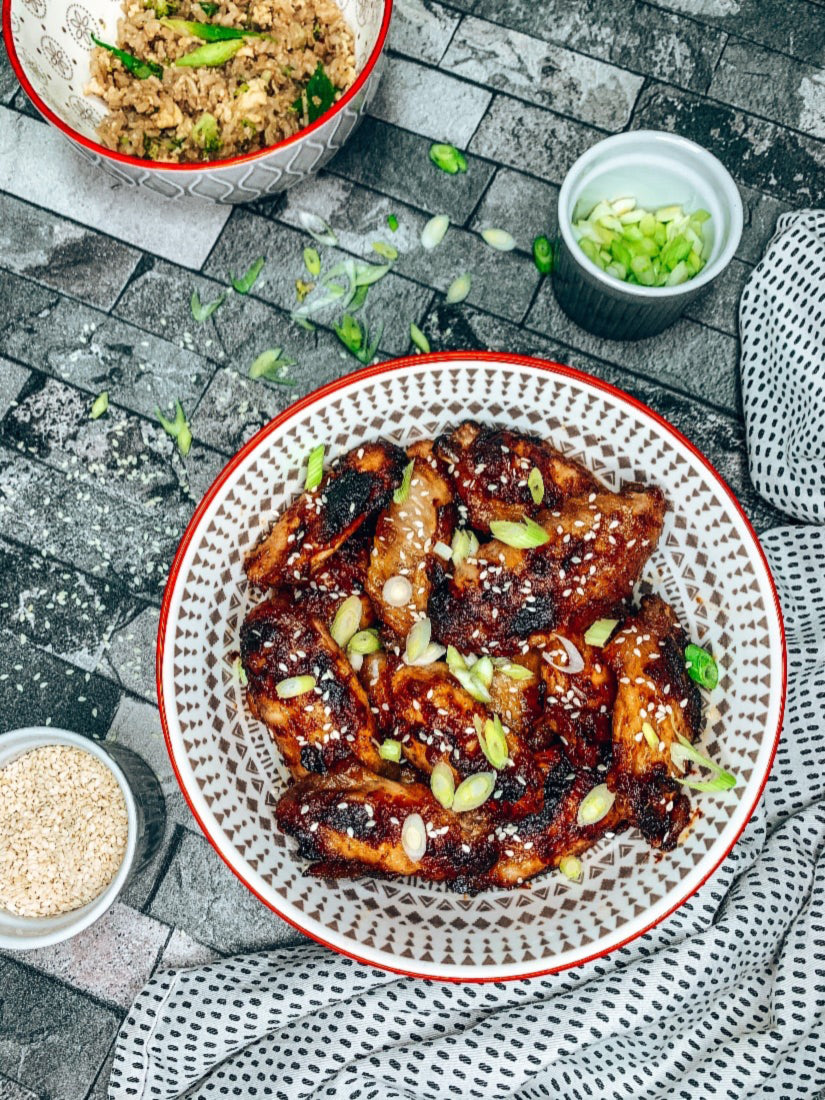 Thai Garlic & Lime Sticky Chicken Wings
Ingredients
1.5kg chicken wings

3 tbsp soy sauce

3 tbsp balsamic vinegar

2 tbsp honey

1 inch ginger

spring onions

(optional) sesame seeds to garnish
Method
Add all chicken wings to a large bowl then add the soy sauce, honey, balsamic vinegar, The Cherry Tree Thai Garlic & Lime Chutney and ginger to the bowl, mix the wings in with the marinade and then leave in the fridge for an hour.

Preheat the oven to 180ºC and pop the chicken wings in the oven to cook (or you can BBQ the wings) for about 20 minutes.

With the remaining marinade in the bowl, heat a frying pan to a high heat and pour the mixture in and keep cooking until sticky.

After 20 minutes remove the wings from the oven and coat with the sticky sauce made from the marinade and cook for a further 5-10 minutes.

Chop the spring onions whilst waiting for the wings to crisp and when ready serve them up and garnish.