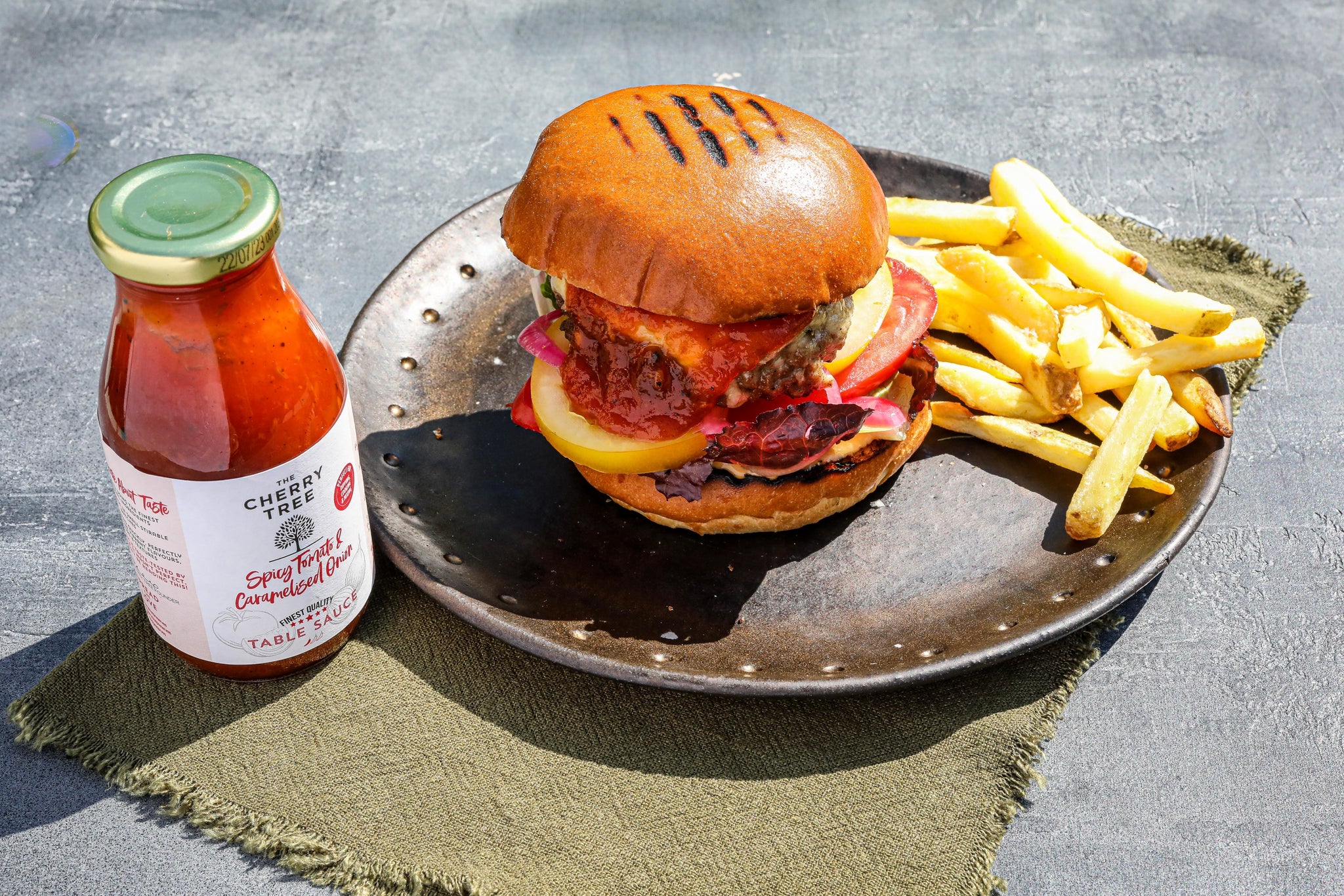 The Cherry Tree Ultimate Cheeseburger
Ingredients
For the patties
400g beef mince

1 tbsp plain flour

Pinch of sea salt and pepper
For the burgers
4 brioche burger baps

4 tbsp The Cherry Tree Spicy Tomato & Caramelised Onion Table Sauce

4 tbsp garlic mayo

1 block of The Cherry Tree Caramelised Onion Cheddar, sliced

2 large tomatoes, sliced

1 little gem lettuce

Handful of pink onion pickles and gherkins
Method
For the patties
Preheat a ridged skillet or your BBQ grill for the burgers. Make your beef mix by stirring in The Cherry Tree Spicy Tomato & Caramelised Onion Table Sauce, flour and seasoning. Use your hands to fully combine the beef and then form 4 large patties. Cook the patties in a lightly oiled pan for 4-5 minutes on each side until they form a lovely, caramelised crust.

After flipping them place The Cherry Tree Caramelised Onion Cheddar on top. To help the cheese melt add a tablespoon of water to the pan and immediately cover with a large bowl or cloche.
For the burgers
Grill your bread and start with garlic mayo on the base. Then top with salad, pickles and the cooked cheeseburger. Finish with a generous dollop of Table Sauce

Serve with skin on fries and smoked sea salt.