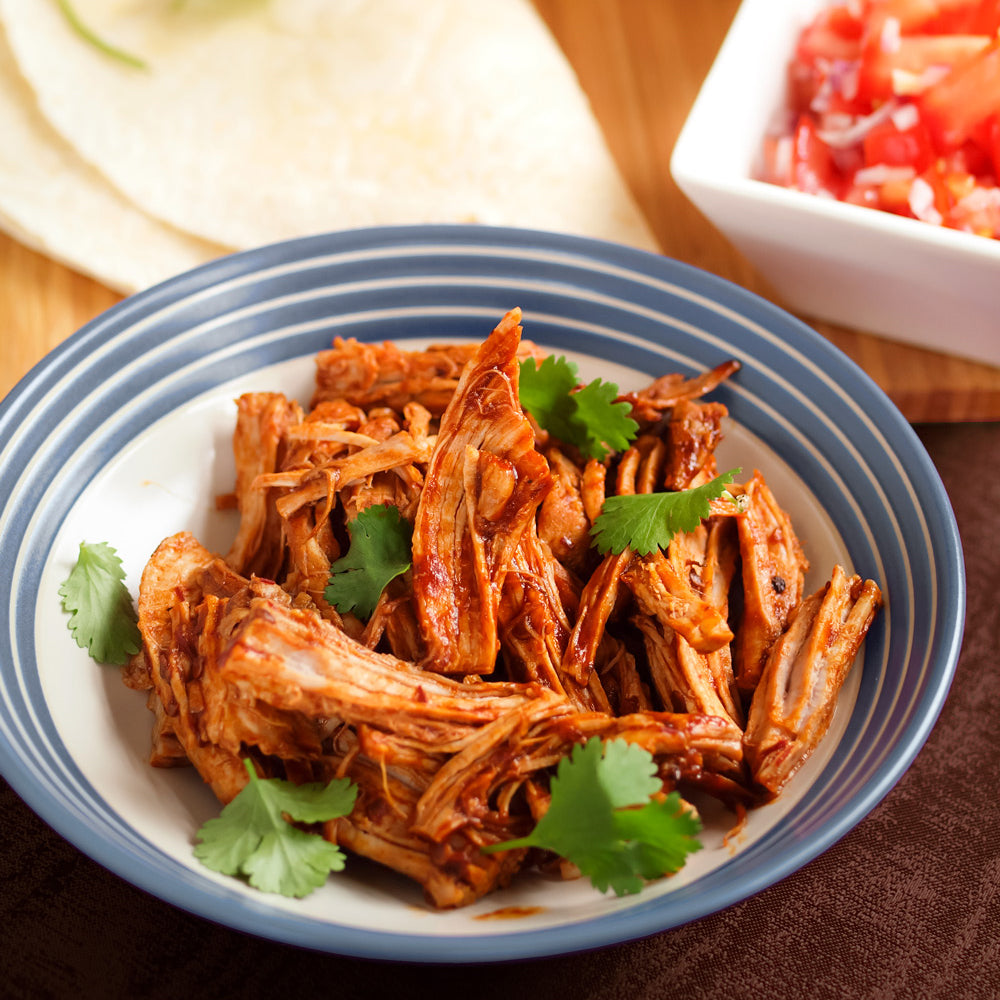 Tropical Fruit Flavoured Pulled Pork
Method
Mix together passata, The Cherry Tree Cheeseboard Chutney and seasoning. Transfer to a small pan and simmer for 15 minutes, or until the sauce thickens

Sear the pork from all sides in a hot frying pan. Transfer to a slow cooker and coat with the sauce. Cook for 8-12 hours on LOW

Remove pork from the slow cooker and place on a cutting board, allowing the meat to cool for about 15 minutes, then shred into bite-sized pieces using two forks

Remove the sauce from the pan and set aside to drizzle on the meat later

Enjoy!