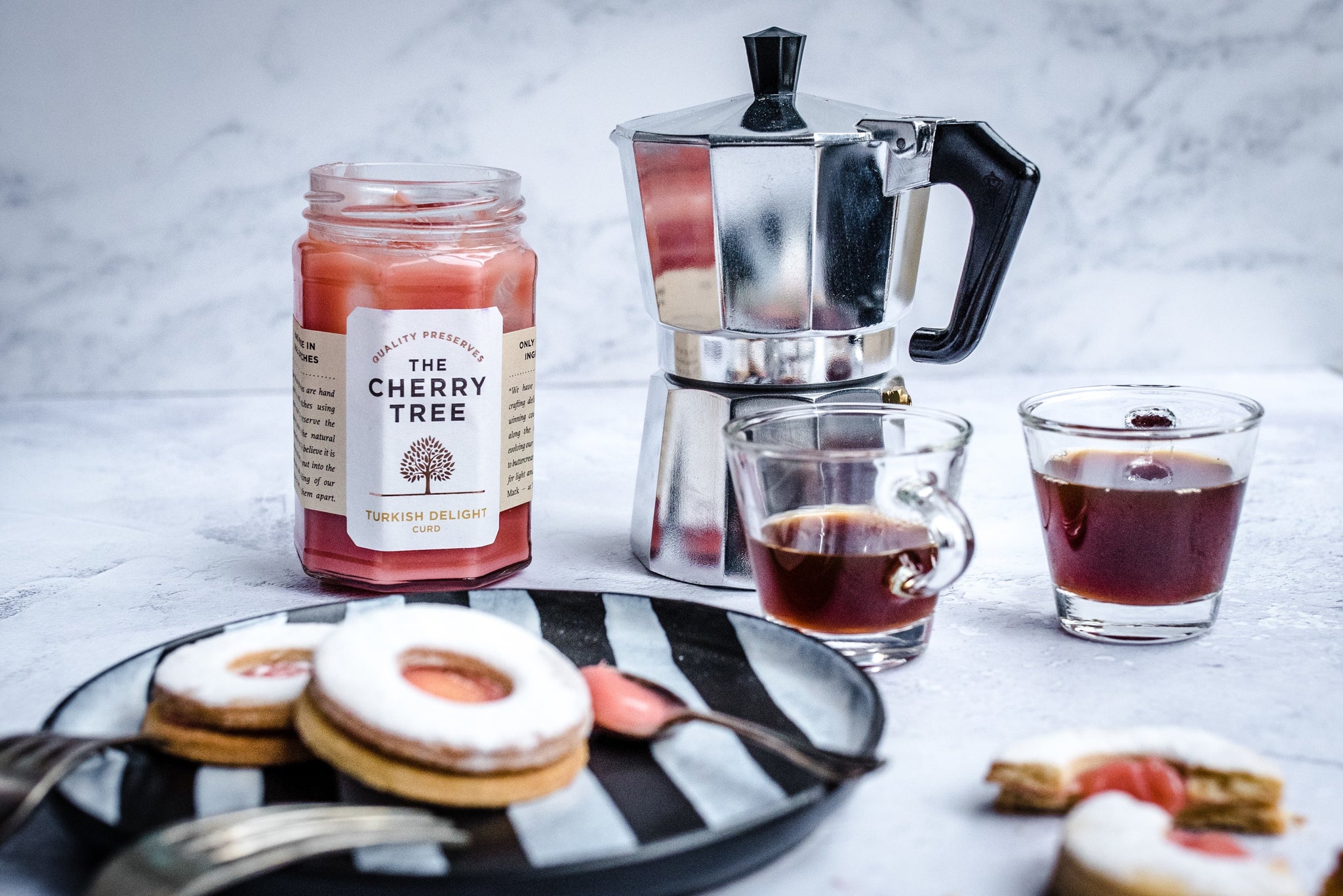 Turkish Delight Curd Linzer Biscuits
Ingredients
300g plain flour

75g ground almonds

1/2 tsp salt

200g caster sugar

225g unsalted butter, room temperature

1 large egg yolk

1 large egg

1/2 vanilla extract
Method
Mix together the flour, hazelnuts and salt.

In a large bowl using an electric mixer beat together the butter and sugar until pale and creamy, mixing for about 2-3 minutes.

Add the egg yolk and beat to until fully combined before adding in the whole egg. Add the vanilla extract and beat to combine.

Add the flour mixture and mix on low speed until the flour is just worked into the dough. Be careful not to over mix the dough at this stage as it will make the cookies tough and chewy.

Turn the dough out onto a lightly floured work surface and use your hands to gently form into a uniform dough.

Wrap the dough in clingfilm and then refrigerate until firm.

In the meantime preheat the oven to 160ºC (140ºC fan) and line a couple of baking sheets with parchment paper.

On a lightly floured work surface roll out the dough until it is about 3-4mm thick and then using a 6cm round cookie cutter cut as many cookies as possible.

Cut a small circle out of the middle of half the biscuits and bake for 15 minutes.

To assemble the cookies place a teaspoon of The Cherry Tree Turkish Delight Curd onto each base cookie and spread slightly towards the edge. Dust all the top cookies with icing sugar then place one on top of each bottom cookie, sandwiching together.