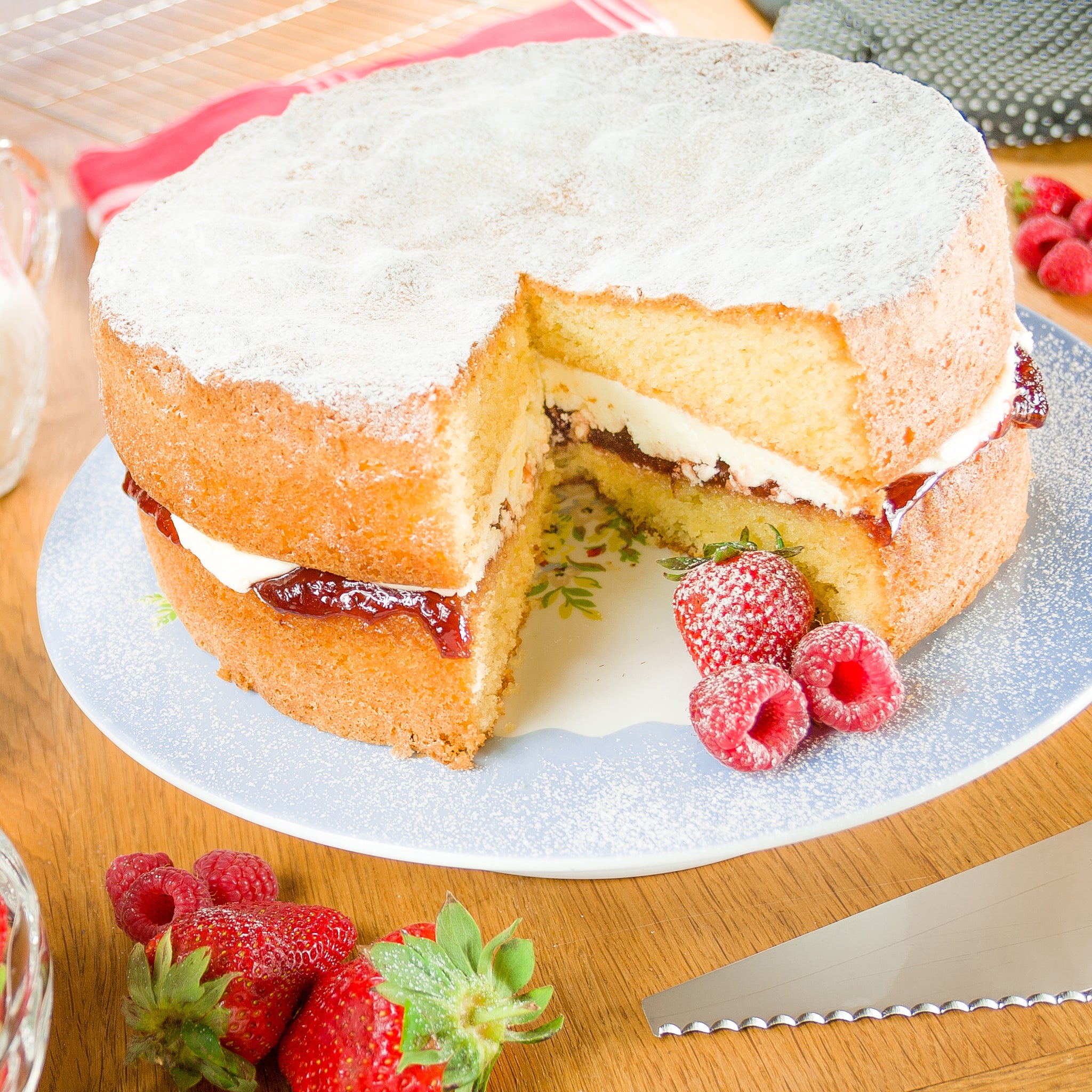 Ingredients
Serves 12 generous portions
The Cake:
350g / 12oz caster sugar

350g / 12oz Stork margarine

350g / 12oz self raising flour

6 large eggs, lightly beaten

1.25ml / ¼ tsp pure vanilla extract
The Filling:
Method
Preheat oven to 170℃ / Gas Mark 3. Lightly grease and line two round 9" x 1" sandwich cake pans with baking parchment or greaseproof paper.

Cream together the Stork and sugar until light and fluffy.

Add the eggs in several stages. To avoid curdling, add a tablespoon of flour after each addition. Gently beat in the vanilla extract.

Fold in the flour until just combined on slow speed if using a food mixer or with a large metal spoon and a figure-of-eight motion by hand.

Divide the cake mixture evenly between the prepared cake tins. Bake for approximately 35-40 minutes.

While the cakes are cooling, beat together the butter, icing sugar and vanilla extract until light and fluffy.

When the cakes are cold, remove the baking parchment and place one layer, bottom side uppermost on a serving plate.

Spread with a generous layer of The Cherry Tree Strawberry or Raspberry Extra Jam.

Carefully spread or pipe a layer of the vanilla butter cream over the jam, and then place the second cake on top.

Lightly sprinkle a dusting of icing sugar over the assembled Victoria Sandwich.

Serve and enjoy!