Wowcher


Classic Afternoon Tea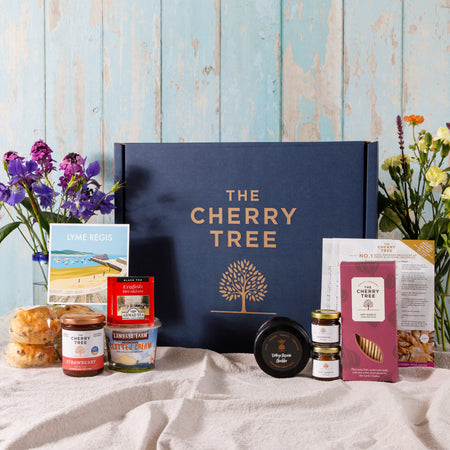 Discount shown at checkout (not basket).
Free Delivery on orders over £33.
Offer Contents
Quite possibly the epitome of British summertime, the afternoon tea is a simple but indulgent tradition that deserves high quality, naturally made ingredients for maximum enjoyment. We've put together what we think makes the perfect afternoon tea, naturally including our premium Strawberry Extra Jam together with the Great Taste award-winning Ahmad English breakfast tea.
This Gift Box includes another perfect combination in the form of cheddar cheese, our Cracker Bites and complementary chutneys.
Devonshire Clotted Cream 200g
2x Packs of Dorset Sweet Scones (4 Scones)
Pack of Cherry Tree Savoury Cracker Bites for Cheese
2x Mini Chutney Jars 35g
2x Ahmad English Breakfast Tea Bags
Includes Gift Box
Please note this is a perishable item.
Cheddar best before: minimum 2 weeks from delivery. Please refrigerate cheese upon delivery.
Scones and cream frozen at dispatch and shipped with an ice pack. Keep cream refrigerated and consume within 5 days.
We reserve the right to substitute unavailable products. If necessary we will try to select the closest alternative.