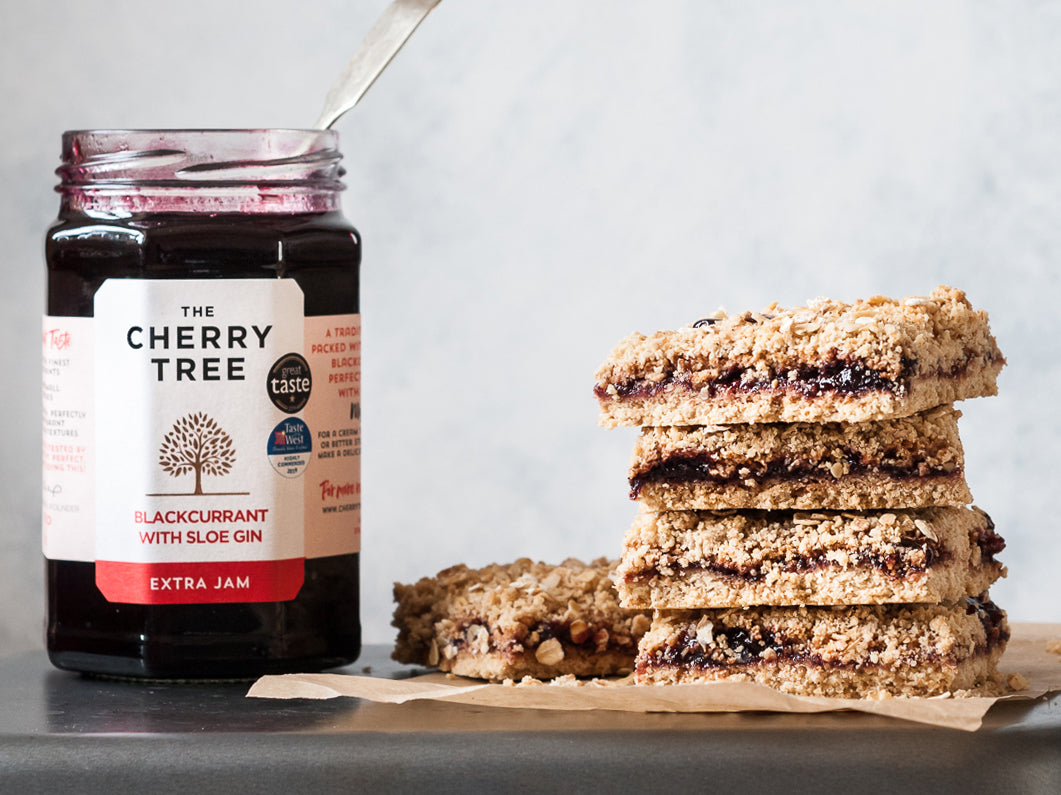 Blackcurrant with Sloe Gin Oat Crumble Bar
Ingredients
110g cold unsalted butter

1 cup oats

1 cup flour

¼ cup sugar

½ tsp baking powder

¼ tsp cinnamon

¼ tsp ginger
Method
Preheat the oven to 180°C

Line a 20 x 20cm baking dish with parchment paper.

Combine oats, flour, sugar, salt, baking powder, ginger and cinnamon in the bowl of a stand mixer, until the oats are mostly ground.

Cut butter into chunks, then add into the flour mixture and pulse until a crumbly dough forms. If the dough seems dry, add 1 tablespoon water.

Press half of the dough into the bottom of the prepared baking dish. Bake 10 minutes or until lightly golden.

Spoon The Cherry Tree Blackcurrant with Sloe Gin Jam into an even layer over the pre-baked crust.

Finally, crumble remaining dough evenly over top. And again bake for 30 minutes or until the crumble is a light golden brown.