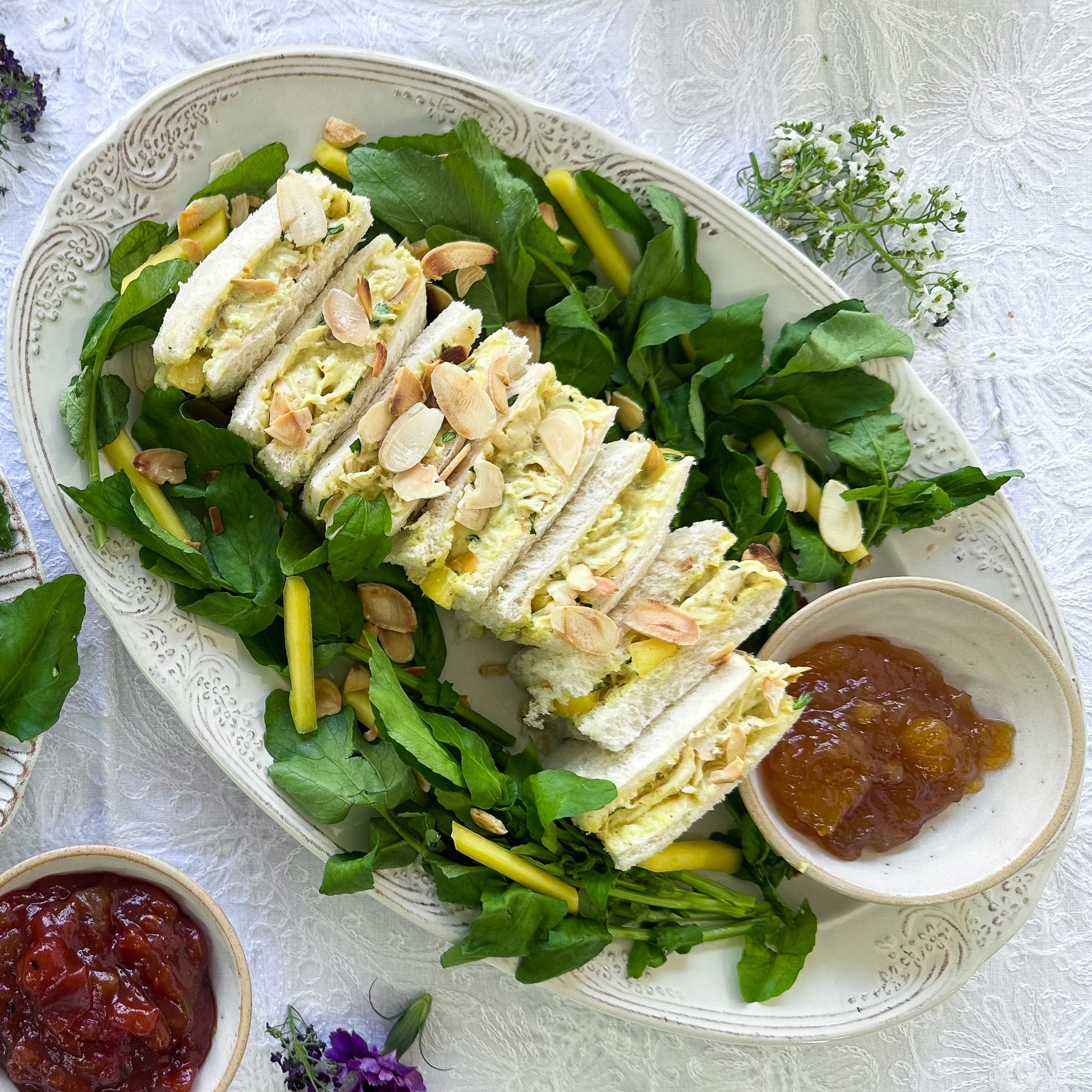 Ingredients
1 tbsp coriander seeds

1 cinnamon stick

1 tsp black peppercorns

15g ginger, unpeeled and sliced

400g skinless chicken fillets

100g mayonnaise

50g Greek yogurt

1 tbsp medium curry powder

Pinch of cayenne pepper

Lemon juice

½ ripe mango

3 tbsp chopped coriander

Sea salt and fresh ground black pepper
Method
Place the coriander seeds, cinnamon stick, black peppercorns and sliced ginger in a saucepan of water. Bring to a simmer then add the chicken fillets. Poach gently for 10 minutes, or until the chicken is cooked. Drain and leave to cool.

In a large bowl, mix the mayonnaise, yoghurt, curry powder, chutney, cayenne, lemon, mango and coriander. Season to taste.

Shred the chicken and add to the bowl and mix until the chicken is coated. Check the seasoning and adjust as required.

Serve on leaves of baby gem lettuce or use as a sandwich filling.