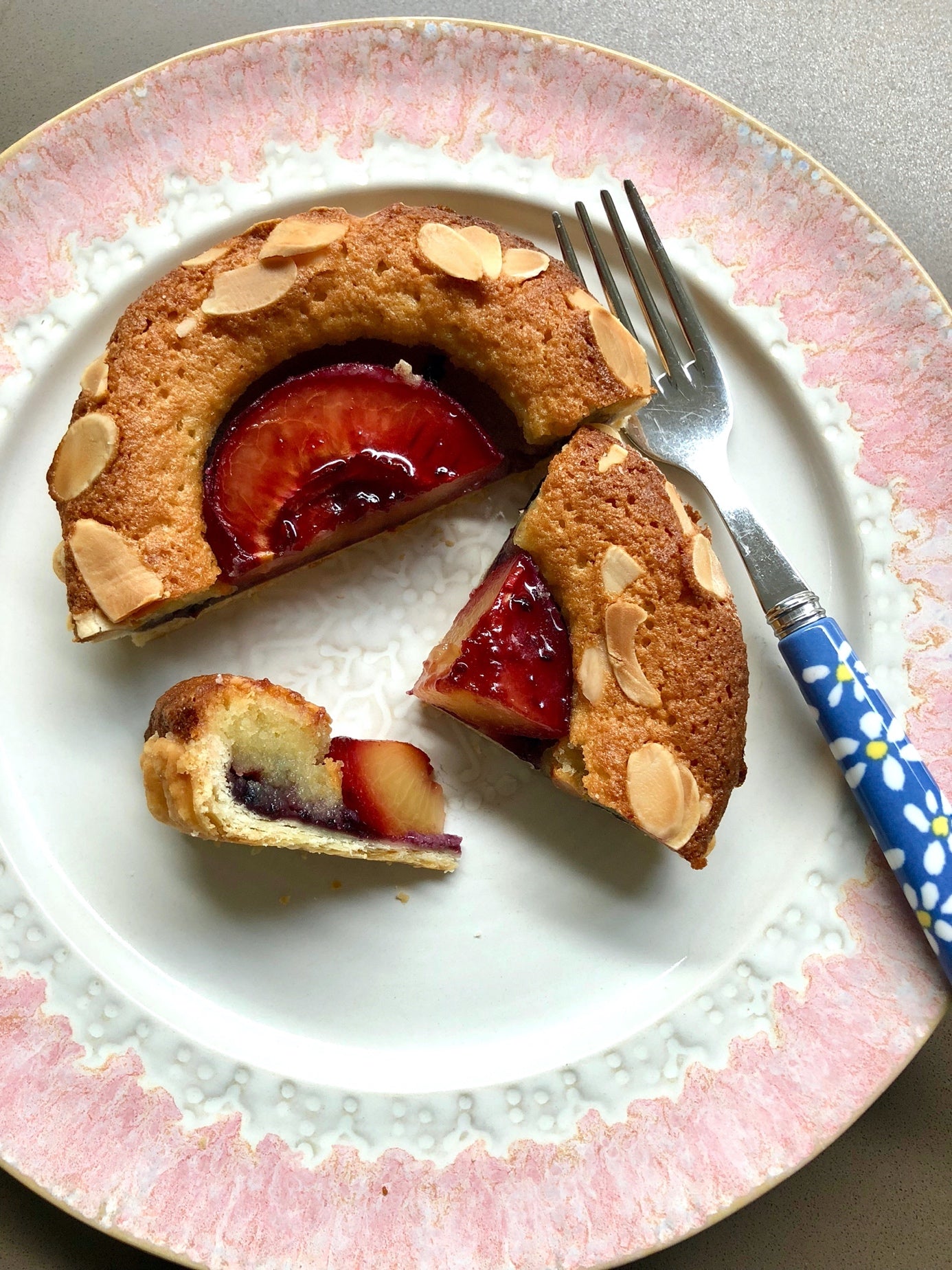 Plum, Frangipane & Blackcurrant with Sloe Gin Tart
Ingredients
Serves 8 (or 6, if making individual tarts)
Ready rolled pastry (to line a 20cm diameter circular tin or 6 small tins)

4-5 plums

100g free-range egg (2 medium eggs)

100g unsalted butter, softened

100g caster sugar

100g ground almonds

2 tbsp flaked almonds
Method
Preheat the oven to 190°C/170°C fan/gas mark 5.

Line a 20cm baking tin with the pastry and prick the base with a fork.

Cut the plums in half, remove the stones, and set aside.

Beat the eggs lightly in a small bowl.

Place the butter and sugar in a food processor and blend until light and creamy. Add half of the eggs, blend to mix, then add half of the ground almonds and blend again. Repeat to add the rest of the eggs and almonds.

Spread a thin layer (3mm) of the jam over the base of the pastry case. Spoon the frangipane over the top, until two-thirds full. Arrange the plums in a circle on top, cut side up. Sprinkle over the flaked almonds.

Place the tart on the middle shelf in the oven and bake for about 45 minutes, or until the tart is puffed up and golden brown (not wobbly in the middle).

While the tart is baking, place 1 tbsp jam and 1 tbsp water in a small pan, bring to the boil while stirring, and reduce a little.

Remove the tart from the oven, brush the glaze over the top of the plums, and leave to cool completely in the tin.

Remove the tart from the tin and serve with clotted cream.