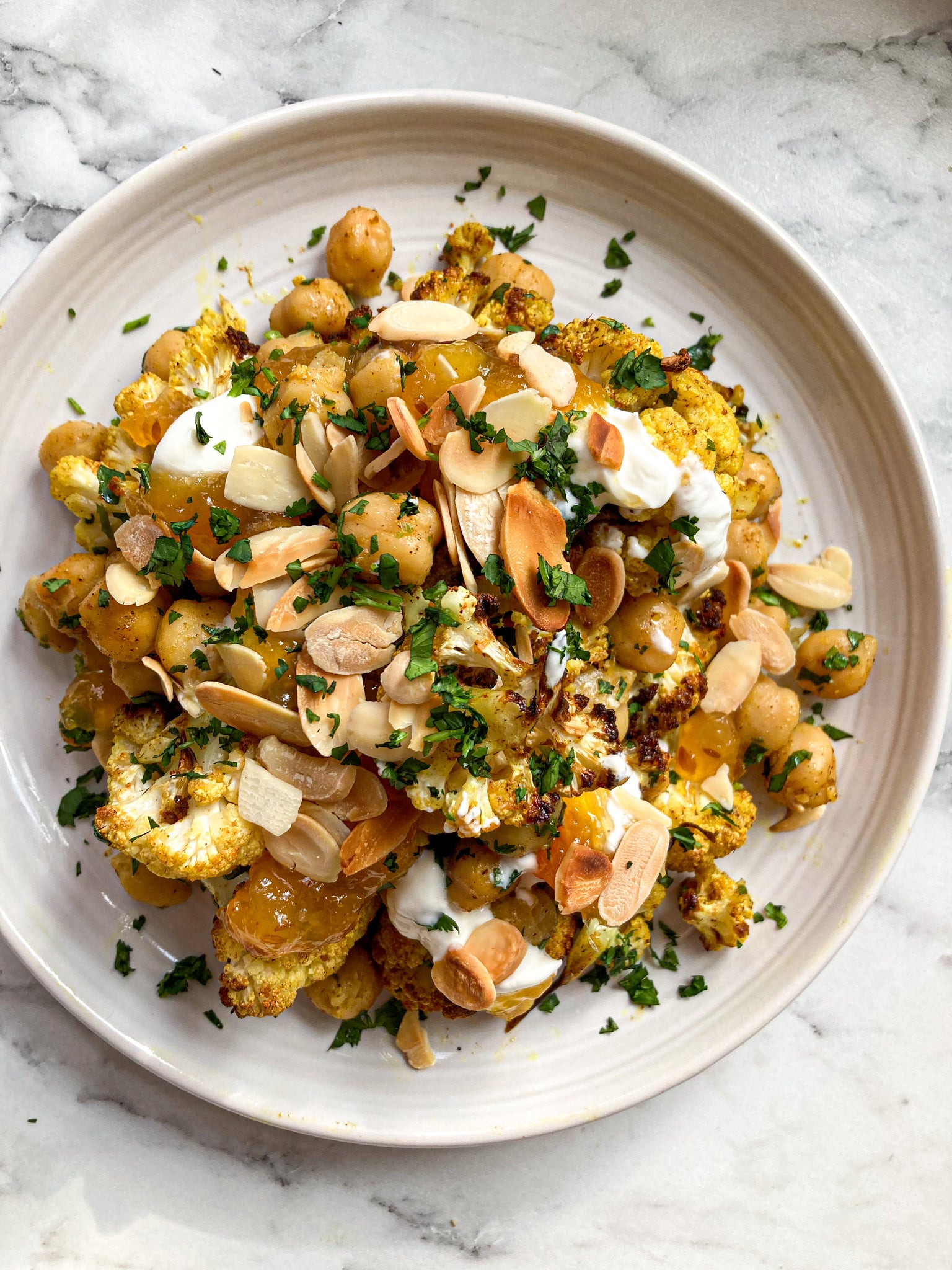 Roasted Spiced Cauliflower & Chickpeas
Ingredients
Head of cauliflower

660g jar Bold Bean Co Queen Chickpeas

3 tbsp olive oil

2 tsp cumin

1 tsp cinnamon

1 tsp turmeric

2 tsp mild curry powder

Salt

15g fresh coriander
To serve
50g flaked almonds

Greek yoghurt
Method
Preheat the oven to 190ºC. Roughly tear the florets off the head of the cauliflower

Add a good glug of olive oil to a mixing bowl along with all of the dried spices and mix well. Add the cauliflower florets, get your hands in and mix well, thoroughly coating the cauliflower in the spices and add a pinch of salt. Roast for 12-14 minutes until the cauli softens slightly.

Meanwhile, add the chickpeas to the same mixing bowl and stir into the remaining oils and spices. Finely chop the coriander.

Remove the cauliflower from the oven, add the chickpeas and toss everything together. Roast for a further 8-10 minutes just so the cauliflower is soft and slightly charred on the outside. Lightly toast the flaked almonds until golden.

Once cooked, remove the cauli and chickpeas from the oven and sprinkle over half of the chopped coriander and give it a good toss.

Plate everything up and dollop over some yoghurt, mango chutney, the toasted almonds and sprinkle over the remaining coriander.