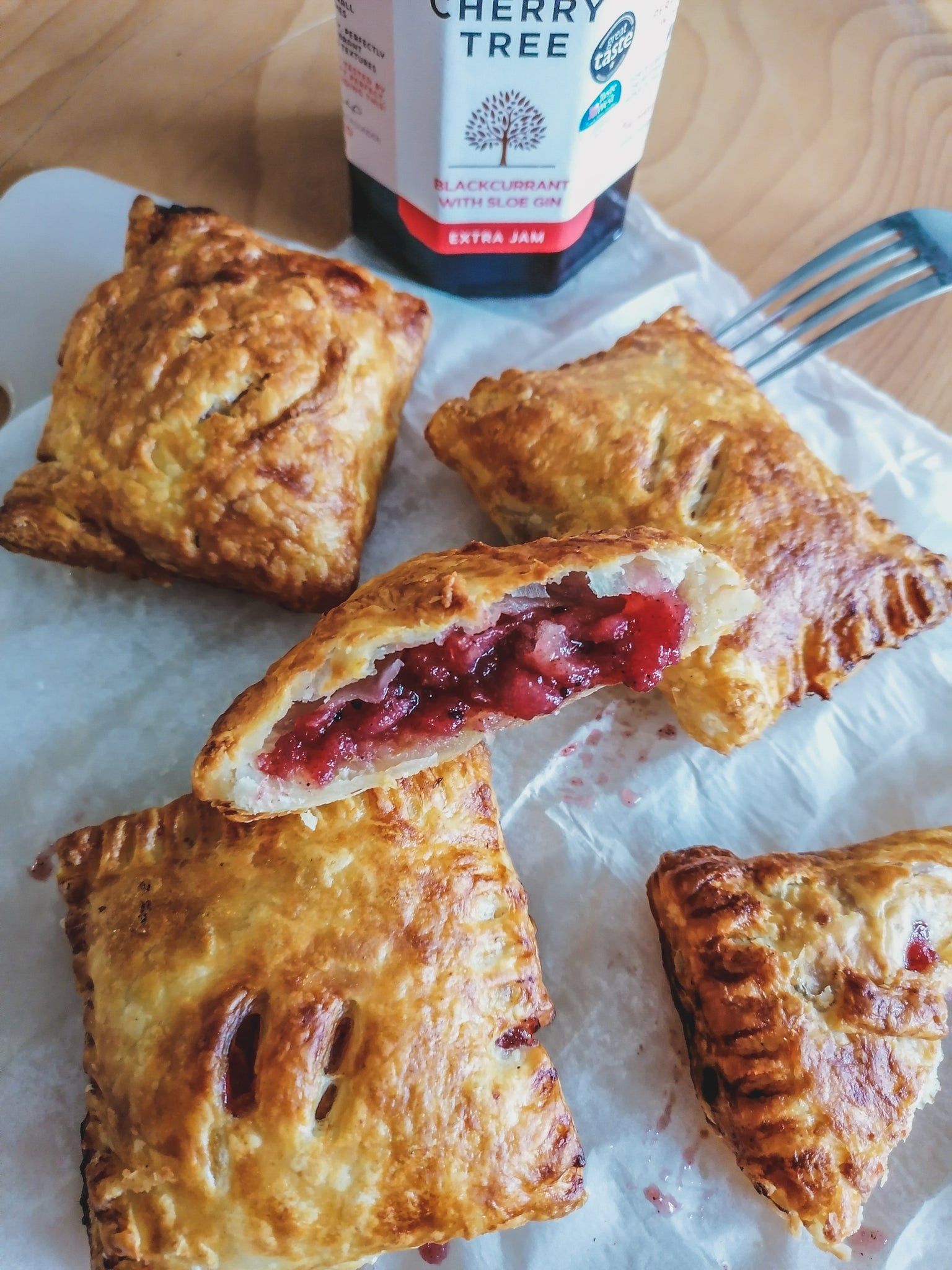 Vegan Blackcurrant & Apple Pies
Ingredients
120g cooking apples

1 tsp cinnamon

Juice of ½ lime

1 tbsp water

Pinch of salt

250g vegan puff pastry

1 tbsp plant-based milk
Method
For the pies
Peel, core and chop the apples then add to a saucepan over a medium heat.

Add the cinnamon, Blackcurrant preserve, lime juice, water and salt to the pan and stew for 10 minutes until soft.

Take the pan off of the heat and allow to cool a little.

Lay out the puff pastry sheet and divide into 6 rectangles.

Preheat the Air Fryer to 200°C.

Divide the stewed fruit mixture between the pastry rectangles, placing a spoonful into the centre of each.

Run a wet finger around the edge of each rectangle, then fold each rectangle in half.

Use a fork to press down the edges to seal. brush the top of each pie with a little milk before placing in the air fryer for 8 minutes or until they are golden brown.
To serve
Serve warm with a dollop of your favourite ice cream, custard or cream.